Well we assume that Rudy GiulianiThe press conference felt like total anarchy.
Laura Jane Grace from the punk band Against Me! will perform solo at the Four Seasons Total Landscaping in Philadelphia on August 21, the grounds maintenance company and others tweeted Thursday. The show will also include a performance by Brendan Kelly of the Lawrence Arms.
According to Grace, tickets for the show, which went on sale Thursday, sold out in 17 minutes.
Four Seasons Total Landscaping made headlines last year when Giuliani held a "big press conference" in his parking lot for the former president Donald trump.
Guess Trump's former lawyer (or someone on his team) made a glorious mistake and got it wrong the small business of the luxurious Four Seasons Hotels & Resorts, resulting in a presser located near an adult bookstore and crematorium.
"This will be the first and last time Brendan and I will perform for a landscaping company and we promise it will be better than this MAGA shit show," Grace said in a statement, according to Rolling Stone..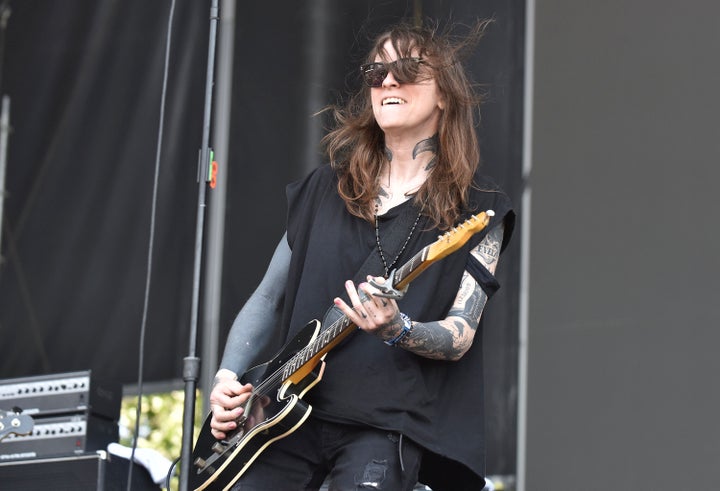 "Ever since I saw my personal hero Rudy Giuliani humiliate himself for the good of the nation at Four Seasons Total Landscaping, I knew I wanted to go there and follow in his footsteps, then shop at the porn store and finally quit this fatal coil being burnt at nearby crematorium, "Kelly said in a statement, by Stereogun. "It's not often that you bring up the story, but that's what Laura and I will do in this most sacred political and mulch ground."
People on Twitter found the troll quite funny.
Four Seasons Total Landscaping also had fun on Twitter with the announcement.
Grace hinted on Twitter on Tuesday that she would announce Thursday "the craziest show I'll be on."
"I will literally never play in a venue with more class and prestige," she added.
She also gave Kelly credit for the "brilliant" idea of ​​performing in this notorious location.
Hopefully Grace and Kelly aren't too overwhelmed with the attention their show is getting ahead of the big day.
Calling all HuffPost superfans!
Sign up to become a founding member and help shape the next chapter of HuffPost